Using a cardioid microphone for your smartphone is totally amazing leap for your video creation. Well! USKEYVISION 
UVM-Pro
 and 
UVM-X
 smartphone vlogging cardioid microphone is a game-changer!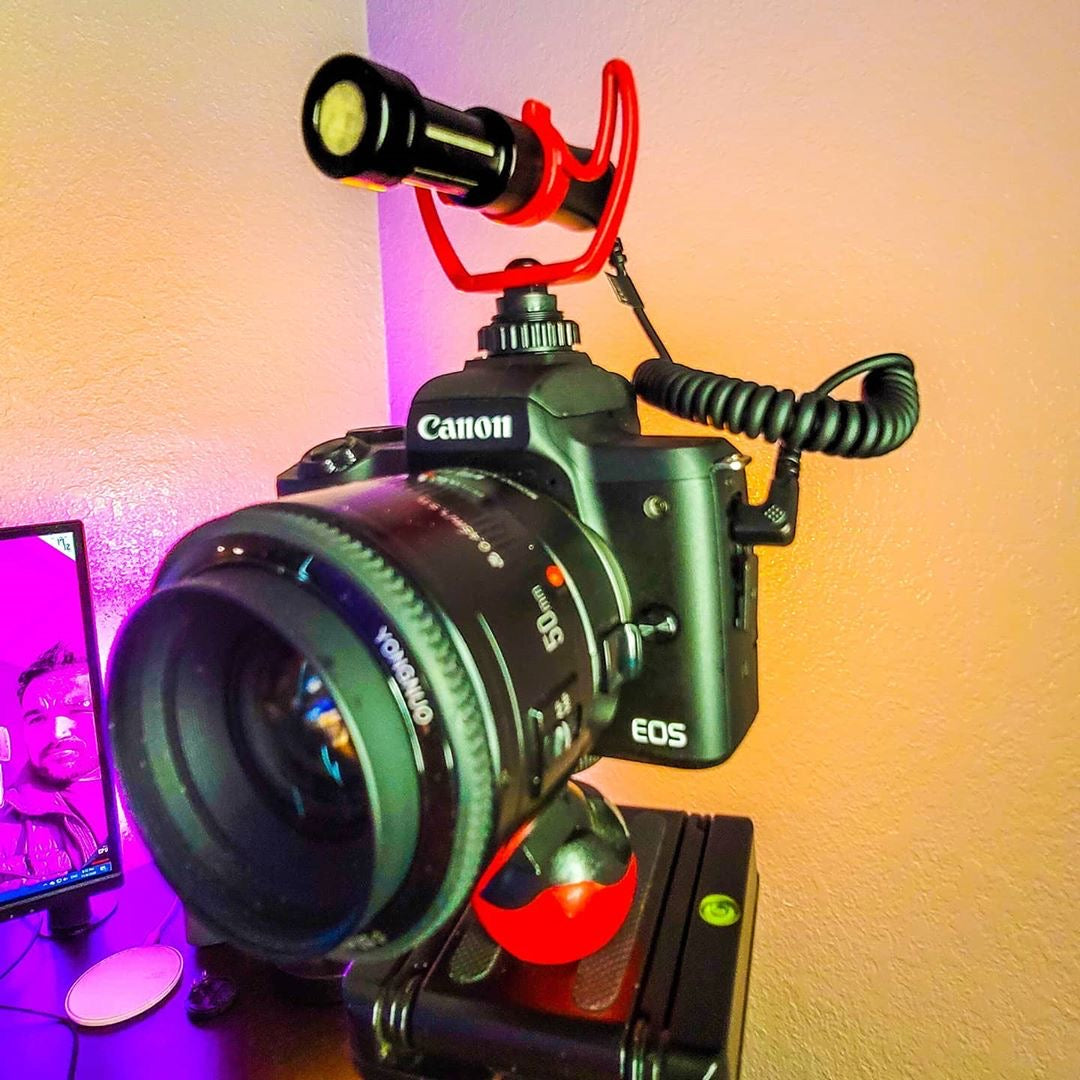 If you are looking to improve the overall quality of your geeky podcast recordings and video, vlog, Live-streaming or Facebook chats then you really need to check this vlogging microphone out.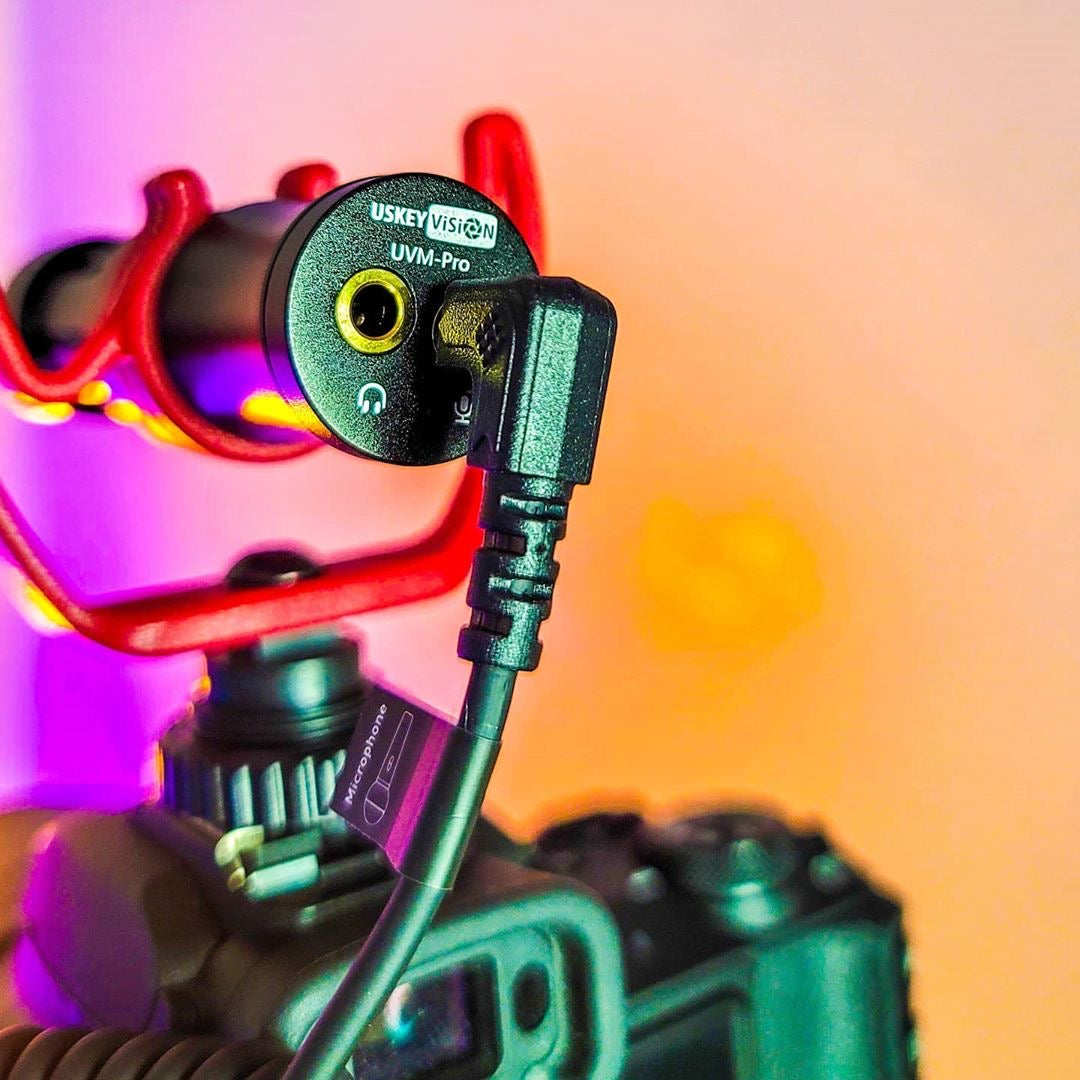 Reason 1: Must-Have for TikTok
TikToker? Then a universal and good vlogging recording microphone is a must-have and can greatly improve your TikTok video's performance and get more views and likes.
Want to make video quality a whole lot better? If you're like me, you use phone apps like TikTok and YouTube a lot. That's why using a uskeyvision vlogging microphone is key in enhancing your video conversations. Great for using speaking software technology too!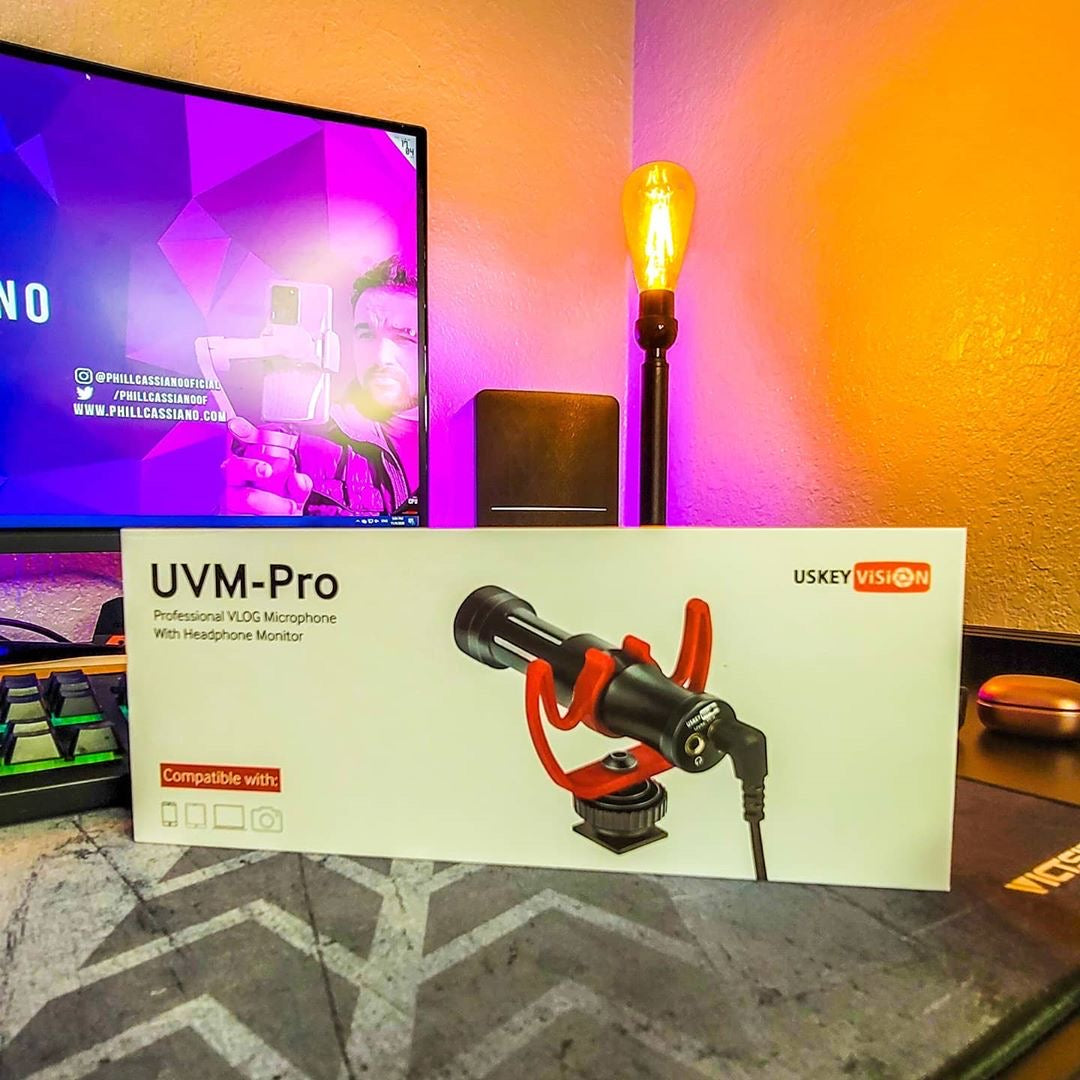 Reason 2: Really Plug and Play!
You can use it with YouTube, TikTok, Skype, Facebook Messenger, or any Instant Messenger and other chat apps that are voice-enabled. You can use this with your webcam or zoom camera to do video conferences with sound if your cam doesn't have a built-in mic.
Reason 3: Ready for your YouTube Channel.
If you are a video content creator of TikTok, YouTube videos, then this will greatly improve the quality of your video recording and get more views on YouTube.
Reason 4: Record your Musical Audition.
Use the microphone to create a YouTube music channel for creator, create your own audio for video, or record your own songs. – you'll have full control over your audio recordings and greatly improved quality!
Reason 5: Noise cancellation Cardioid Microphone, perfect Voice Recorder. 
And the foam or flurry windshield  can isolate the main sound source and minimizes background noises in the environment. And, a good vlogging microphone is far more superior than the standard or built-in microphones you will find in your webcam, camera or laptop, now even your smartphone. So UVM-Pro and UVM-X are a universal microphone for all devices.


Above all, this UVM-Pro and UVM-X microphone has transformed the way that you create YouTube video, tutorials, podcasts, and videos at anytime anywhere. 
That's where the UVM-Pro Vlog Cardioid Microphone Phone/Camera/PC Recording Microphone comes in.
Features:
Universal 3.5mm Plug Cable Compatible with Camera/PC, and Smartphone/iPad.
Simply plug-in and play, Easy to connect and start to record on your Smartphone or computer.
Conveniently set with the help of microphone shock mount and foam.
Smooth, extended frequency response is excellent for chatting over TikTok, Skype, Zoom, YouTube, singing, speech and other instruments
Universal 3.5mm Audio Adapter Cable Connector, compatible with equipment: Laptop, PC Computer, Tablet, iPad, etc.
UVM-Pro and UVM-X microphones are really changed the whole way your experience of sound recording or editing. Be sure to check one out as it's really a game-changer! 
And as always, highly appreciate your visiting our site.