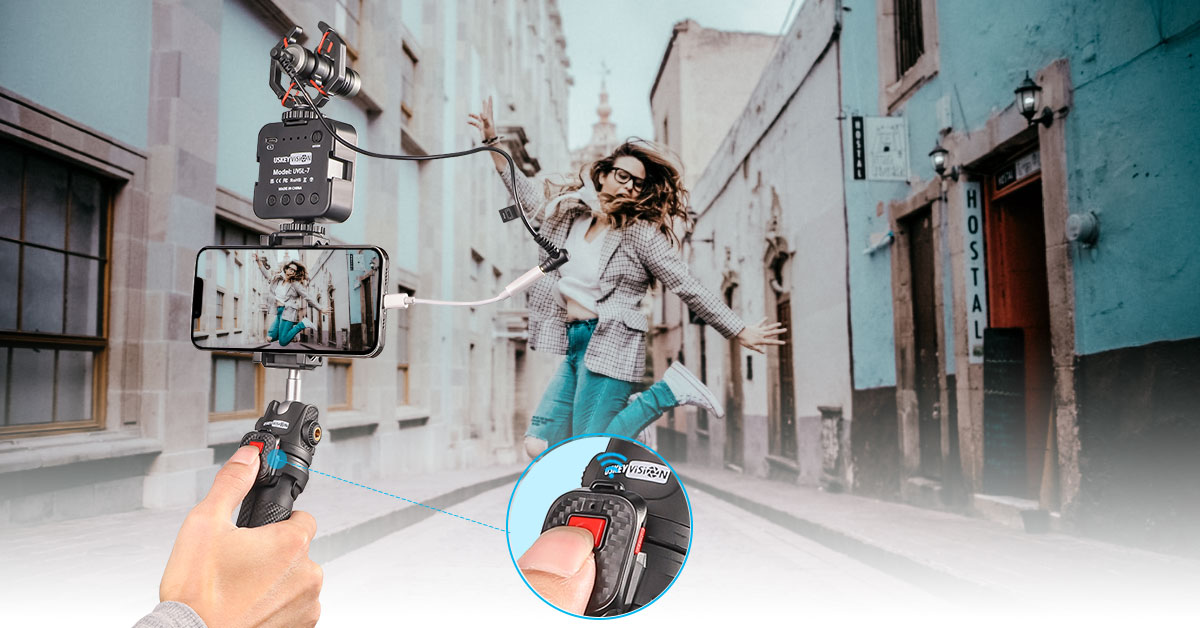 【All in One Vlogging Kit】E-K2 Remo is the vlogging setup that comes with a nice and easy carry package in which there is everything you need for your daily video creation. It can easily work with your smartphone, mirrorless, and Action Camera. The video kit is born to save your money when you are beginner for youtube or video content makers.
【 Built-in Extendable Tripod and Remote Control】The tripod height range are from 9.06 inches to 17.72 inches because of its built-in extendable rod. It will help users to gain more view angles when shooting with a phone, camera, and action camera. It also comes with a remote control which will help you take video or photos more conveniently as it can set your hand free especially when you are recording with your family or friend.

【Uni-Directional Cardioid Microphone】 UVM-X video microphone incorporates a high-quality cardioid condenser microphone capsule for great quality audio recordings when used with a wide range of cameras. A directional microphone, the UVM-X reduces distracting peripheral sounds and focuses on the audio in front of the camera and smartphone.
【Neat Package】The vlogging kit is neatly packaged with a carry bag. You can put all your vlog gears inside the bag to avoid losing any video accessories. The bag is equipped with padded customizable dividers and an extra pocket to fit your photography gears.

【 What You Will Get】--- 1* Metal Extendable Tripod, 1* 360° Rotating Ball Head, 1* UVM-X Video Microphone, 1* UVGL-7 Video Light, 1* Universal Smartphone Clip,1* Windshield,1*Remote Control,1* User Manual, 1* Action Camera Adapter and 1* Luxurious and Practical Bag.