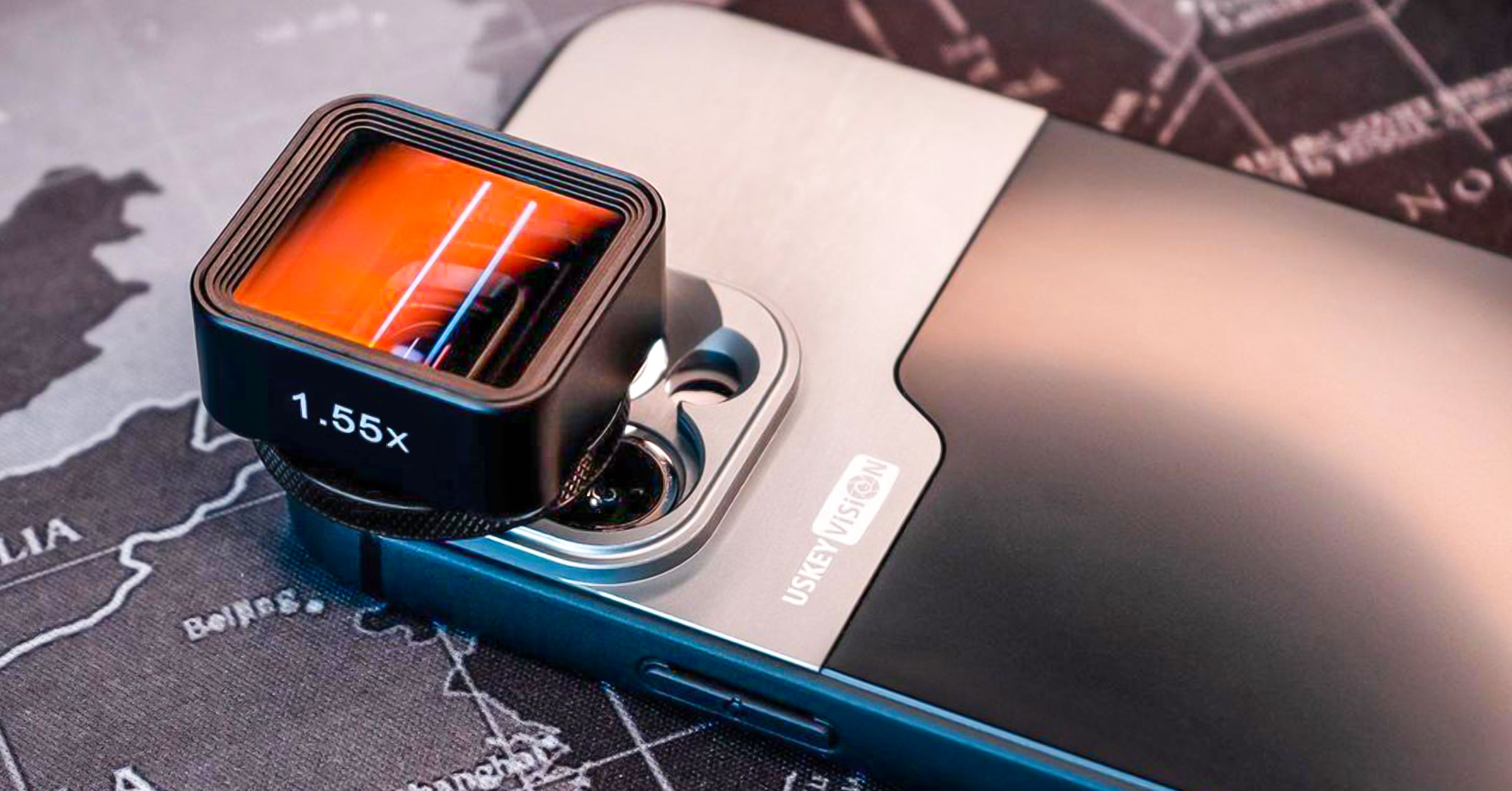 ♪♪ 〖2.76:1 Ratio Super Widescreen Anamorphic Lens for Phone Filmmaking〗--- The USKEYVISION 1.55X anamorphic lens is the holy grail of smartphone filmmaking. Sweet horizontal flares and that widescreen, letterboxes look. The UVAL-1.55X cinematic anamorphic lens is designed with the organic look and character of a 2.76:1 super widescreen ratio. The 1.55X Anamorphic lens will help you with shooting a wider focal length in the horizontal direction and a longer focal length in the vertical.

♪♪ 〖Wide Compatibility〗--- The UVAL-1.55X super widescreen anamorphic Lens is compatible for iPhone series, Samsung Galaxy, Xiaomi, HTC, Nokia, LG, Motorola, and OnePlus, for Google Pixel Smartphones. MUST KNOW: The lens does NOT work with any android phones with a native camera in the middle of the phone back. The product includes a 1.55X anamorphic lens and an aluminum clip for phone mounting.

♪♪ 〖Only Used with Filmic Pro or Fotorgear App on iPhone〗--- This anamorphic lens can be used only with Filmic Pro app or FotorCam, please download Filmic Pro first before filmmaking. And the subscription of this app may occur when you need to shoot by this Lens.

♪♪ 〖Quick Start with Phone Mount Clip〗--- The 1.55x anamorphic phone lens is with a universal phone clip for your phone lens attachment, it is quickly starting to assemble and use, you can use it on any phone gimbal or phone rig to shoot a super wide-angle cinematic landscape videography.

♪♪ 〖We get your back by USKEYVISION〗--- All USKEYVISION Products sold by USKEYVISION come with 1 Year Warranty only if you purchased from USKEYVISION. So if you are not completely happy with your purchase for whatever reason, let us know at first and we'll take care of you 24/7 and normally reply within 20 minutes.