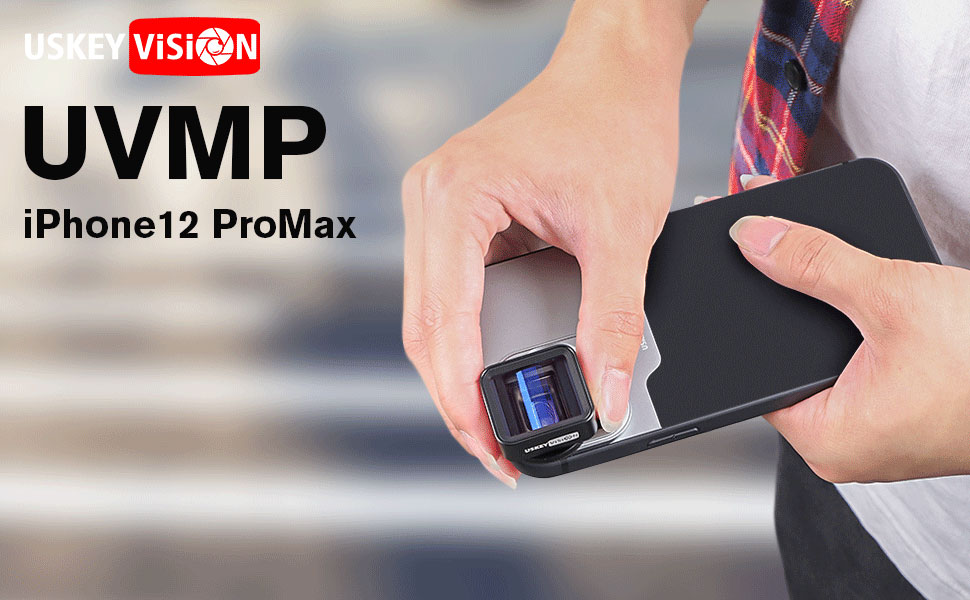 【 Designed for iPhone 12 Pro Max Exclusively 】--- The UVMP-MAX is made for iPhone 12 Pro Max exclusively, can not support with any other smartphones.
【 Not Only A Phone Case 】--- It has the 17mm thread at the back for mounting the attached lens for phone cameras, such as 1.33X anamorphic lens, 1.55X anamorphic lens, Macro Lens, CPL Filter, and other smartphone attached lens.

【 Pro Your Phone Filmmaking】--- Made of PC and Aluminum, Ultra-Lightweight for your carrying and packing in your pocket. Pair your phone videos with the anamorphic lens attached, just for more dynamic videos for your iPhone 12 pro max filmmaking.
【 What you will Get】--- 1x UVMP-Max Phone Case. And your investment in our store comes with 7*24 Service, any questions can contact with us easily.

【Ultrathin Design】--- As it is ultrathin for iPhone 12 Pro, easy to mount and carry. When you just need a phone case, it is. And when you need some more 17mm threaded attached lenses for video recording, it also will be here for you.