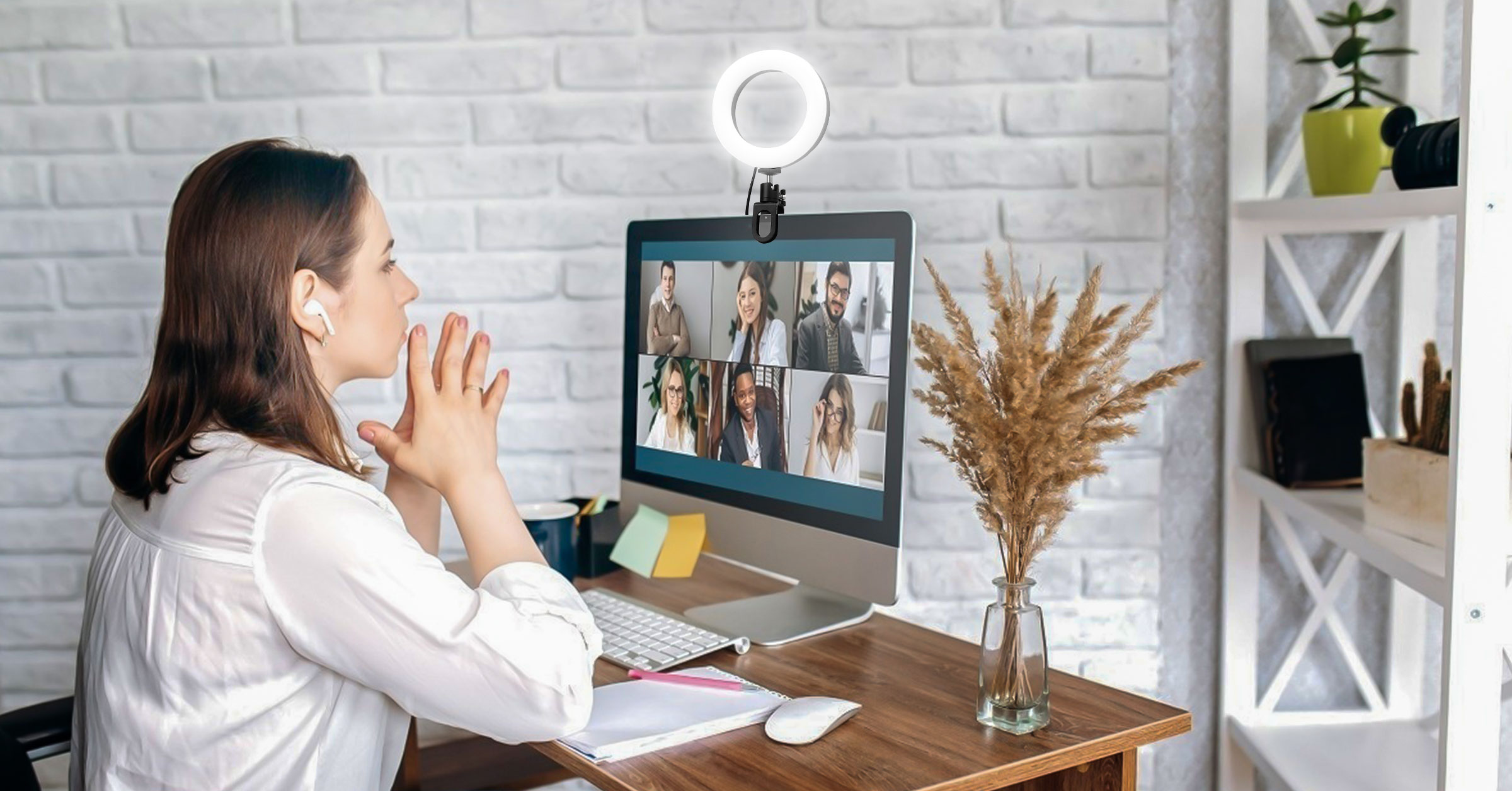 USKEYVISION UVZL-R Ring Light for Video Conference Lighting:USKEYVISION 12cm ring light freely choose from 3 color modes, cold, yellow, or warm lighting(10%-100%) to fulfill all your lighting needs in different scenarios. This ring light is perfect for video conference lighting/Zoom Light/Photography, Makeup, Live Streaming, YouTube, vlogs/TikTok, makeup, Facebook, Youtube, Twitter, Snapchat, FaceTime, etc.

3 Lighting Modes And Brightness Modes: The ring lights have 3 kinds of color temperatures. The lighting mode has 3 different brightness. The color temperature is adjustable between 2700k and 6500k to meet your various scenarios no matter your zoom meeting, video conference, or long-distance learning, or vlogging.

Wide Compatibility and Usage: USKEYVISION Ring Light is made of superior material and is durable for use. This multi-functional ring light is a great choice for your vlogging, live-streaming, or YouTube studio. USB powered. - Self timer aura is suitable for most devices that support USB ports, Such as laptop USB ports, PC, Computer, USB chargers for general mobile phones. The maximum power is 10W.

Mount With Suction Cup and Monitor Clip-on: Just clip ring lights this zoom lighting ring light on your PC monitor, or attach this light on the computer interface with the suction cup and sticker. It is suitable for mounting on the desktop computer, for Macbook, Conference table no matter where you are using it.