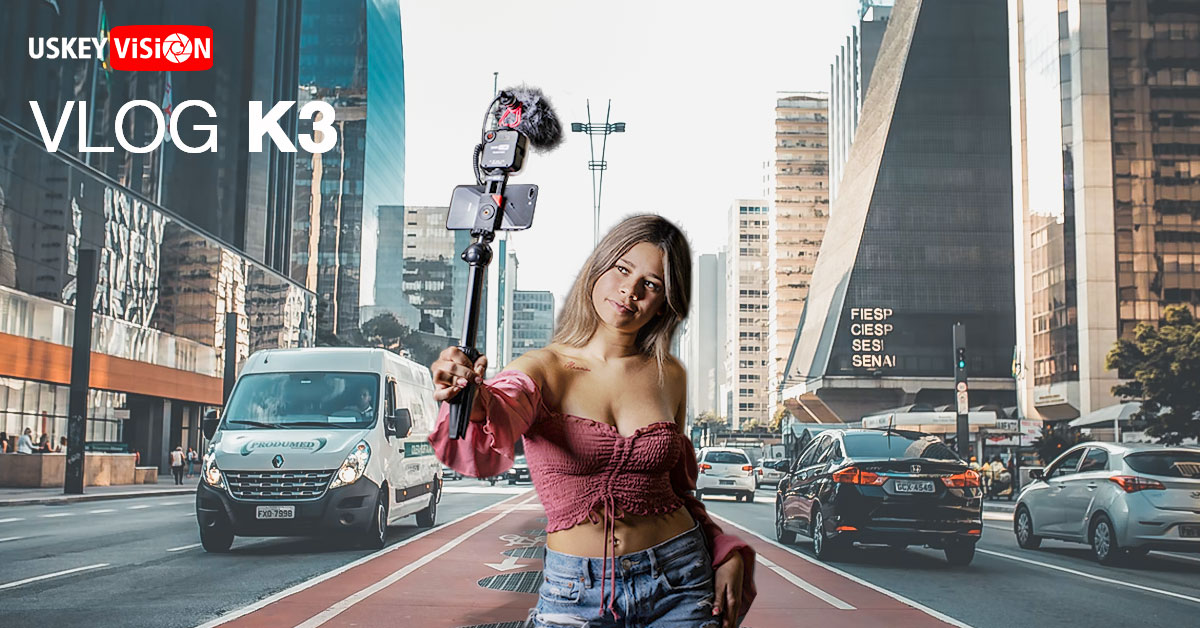 NOTES: lf your smartphone is equipped with USB-C or iPhone Lightning headphone Jack, please separately purchase a certified USB-C convert cable or lightning 3.5mm adapter cable (The lightning and USB-C adapter cable doogles are NOT Included in the vlog kit).

【 What Will You Get 】--- 1. Universal Video Microphone 2. Adjustable Tripod with Ball Head 3. Universal Smartphone Clip 4. Video Light, 5. Luxurious Bag, for Live Stream, Video Recording, Youtube, Facebook, Tiktok, and for Vloggers. Note: The lightning adaptor cable for iPhone and USB-C audio adaptor cable for some Android phones are NOT included.

Cardioid Microphone with Wind Screen to Record Audio --- The microphone significantly improves your audio record, delivering a crisp and clear audio experience, while blocking out peripheral environmental noise. You can also be able to monitor the sound with this headphone monitoring jack of this microphone.

Video Light with Adjustable Brightness with 2000mAH Built-in Rechargeable Battery --- You can control your lighting from 1% to 100% brightness to get the adjustable lighting for your setup. With the 2000mAH Built-in Rechargeable Battery, it will make sure that even without any power source, it also can light you anytime anywhere if need.

Shock Mount and Windscreen Included: From videography amateurs to professionals, the shock-mount and furry windscreen can minimize handling noise when recording for interviewing, streaming, Livestream, vlogs, and YouTube videography.

Luxurious and Practical Bag --- The Vlog K3 Smartphone Video Kit will come in a Luxurious and Practical Bag. It is high-quality and convenient for daily storage and carrying. And USKEYVISION Team will offer 7*24 Customer Service. If you have any questions, please feel free to contact us. Thank you!