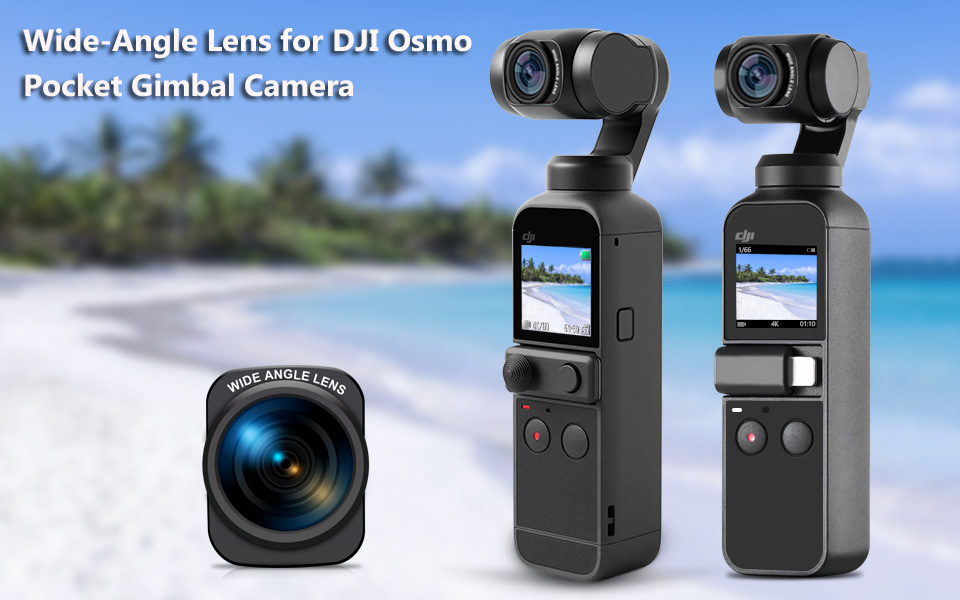 USKEYVISION DJI Pocket 2 and OSMO Pocket Magnetic Lens for DJI OSMO Pocket Gimbal Camera Wide Angle Lens for DJI OSMO Pocket videography.

Magnetic Attach With the Magnetic Construction. UVWL-OP1 wide-angle lens is very easy to mount on the DJI Pocket 2 and Osmo pocket camera. When installing, just make the correct direction and attach it onto DJI Osmo Pocket. Must-Known: To be installed after putting the DJI Pocket 2 and Osmo Pocket camera before powering on the camera.
Made of HD optics for a clear wide-angle for scenery. With the UVWL-OP1, it will make the image to be 16:9 ratio. Wider Angle for shooting to offer you the more beautiful and different-ratio scenery.

Function: Help enlarge the field of view & capture the entire scene of the OSMO Pocket gimbal camera.
We get your back in USKEYVISION. All USKEYVISION Products sold by USKEYVISION come with 1 Year Warranty only if you purchased from USKEYVISION. So if you are not completely happy with your purchase for whatever reason, let us know at first and we'll take care of you 24/7 and normally reply within 20 minutes.