USKEYVISION creates vlog kits for everyone!
When you are stuck in the product usage, you can contact us and call our voice mail with number :
Phone: 1 (877) 962-3568 M-F 9:00 am to 8 pm PSD

Also, we offer 7/24 chat online through the Facebook Messenger, or Line to instantly chat with our elite customer support, and you may email our friendly elite customer support team with the following email address:
Business Inquiry: info@uskeyvision.com
B2B wholesale inquiry: sales@uskeyvision.com
Marketing Cooperation: uskeyvision@uskeyvision.com
Order Shipping, Return & Support Team: support@uskeyvision.com
Company Information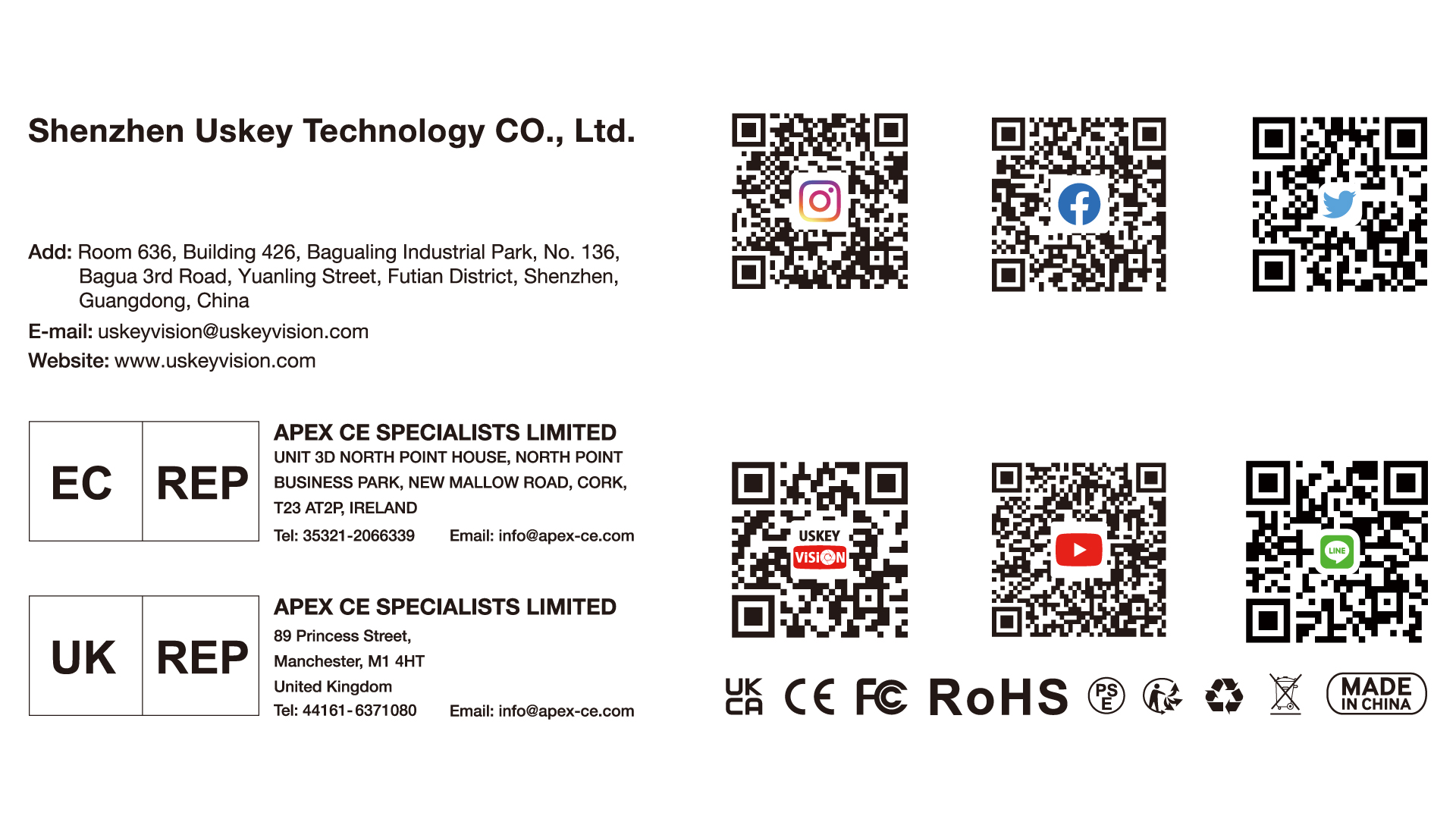 Copyright © USKEY Technology, CO., LTD. All Rights Reserved.
USKEYVISION, USKEY, and uskeyvision.com are trademarks and the online store of Shenzhen USKEY Technology CO, Ltd., and are registered in the US Patent & Trademark Office, EU, Japan, UK and worldwide.